Why Comply Guru™ Was Formed
by Eoin Philip Kelly | May 8, 2018 | Blog , eLearning , |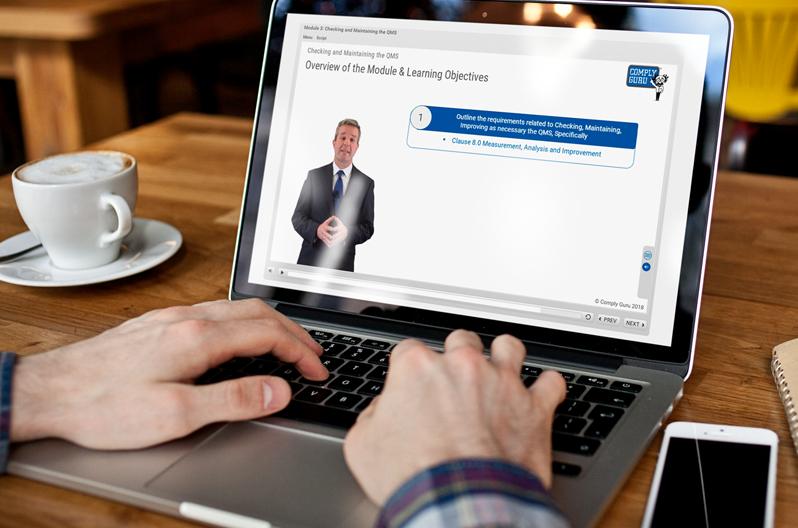 Comply Guru™ was originally conceived in 2012 as I long saw the need for a different type of service in the training market. In my time with Kelmac Group we expanded in Ireland, UK, the U.S and delivered courses in over 40 countries around the globe, but we always encountered the same issues in relation to availability and retention of instructors, price sensitivity of customers & ensuring delivery quality was excellent each and every time. It was both a challenging and interesting experience – but more and more, I could see that the future was in online training. This may seem obvious given the advances in technology and increase in the number of online and distance education courses and institutions over the last 10 years but there is still some resistance to online training for many who still prefer traditional learning.
I remember when I first joined Business Edge (now Kelmac Group) in 2006 and they had an online ISO 9001:2000 training product that was developed with Pulse Learning in 2000/01. It became the first IRCA Certified Online course and big things were expected. It didn't take off and in fact, we struggled to sell it. At that time, having the internet was expensive luxury, often slow & unreliable and classroom training dominated. In this period, having data on your phone was quite unheard of and a Blackberry was the most popular business phone in Ireland for email on the go. Equally, home internet (or broadband as its called in Ireland) was only for a privileged minority. Over the last 10 years, the landscape has completely changed. An internet line is often viewed as more important than TV (as many can watch or follow TV online through various providers) and most people have a Smartphone with a good data package and often additionally a tablet device too! It is like things have changed so fast, but the training culture hasn't quite moved as quickly.
Don't get me wrong, there are some online courses out there but very few and the quality is generally quite low and basic. The training market is still predominantly led by classroom/instructor based training and for years, I have been listening to the growing trend of customers and inquiries for online training due to the overall flexibility it brings and I agree. Often many are willing to sacrifice quality for flexibility but I always saw the potential for a fully-fledged online Compliance training provider unlike any other in the industry.
For many, specialized training in areas such as ISO can be very hard to find, particularly in the U.S. In a video I made for our website, I emphasized three common obstacles:
Availability
Affordability
Competence & Effectiveness
Finding a provider who can consistently offer you all three together is a gamechanger and this is what Comply Guru™ is all about. Comply Guru aims to offer a fully online library of courses that will be a valuable tool to individuals and organizations. We also aim to grow the library as our subscribers grow to achieve our goal of being the leading provider in the market within 5 years with an expansive library of courses and modules under a single, affordable subscription. I believe that this is the future!
So after many years of wanting to launch this new type of service, on March 1st, 2018, Comply Guru officially started and we are close to launching our first online library in June 2018 starting with ISO 9001:2015. We hope to have a demo available in May and we would love to hear what you think!
Comply Guru Blog
Read interesting stories, insights and updates from Comply Guru
Recent Post
Categories
Subscribe to Our Newsletter