Available Now – Online & Self-Paced ISO 13485:2016 Requirements Course
by Eoin Philip Kelly | July 25, 2020 | Blog , eLearning , ISO 13485 , Medical Devices , Quality , |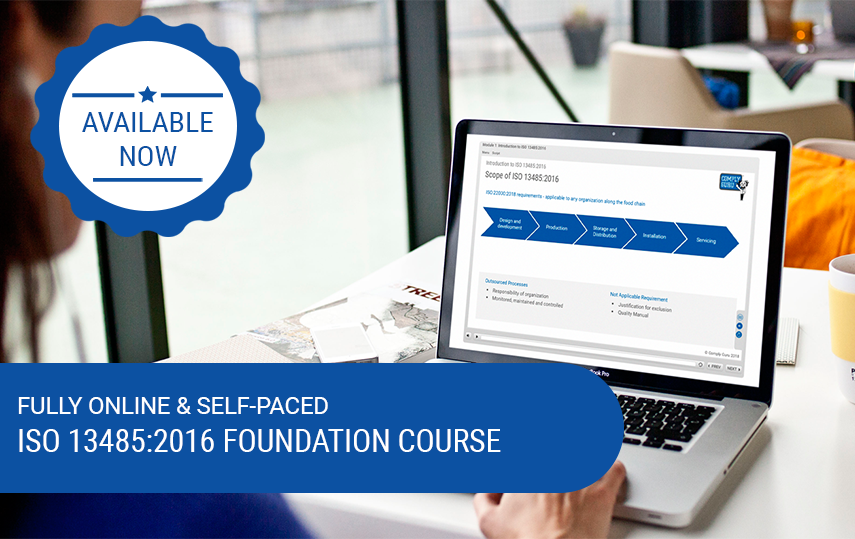 Comply Guru are proud to announce the launch of our Online & Self-Paced ISO 13485:2016 Foundation Course (8hrs) which will provide a comprehensive understanding of the requirements of Quality Management Systems (for the Medical Device Industry) based on ISO 13485:2016.
Later this year, the FDA are expected to harmonize their Regulations with ISO 13485 and this will further enhance the need for training.
This course offers the convenience & flexibility of learning at your own pace and on your own schedule!
An application has been submitted made to CQI & IRCA for course certification and it will become the first course of its kind in the world!
To learn more about this course, to get a quote or to enroll, you can view the full course profile here.
Comply Guru Blog
Read interesting stories, insights and updates from Comply Guru
Recent Post
Categories
Subscribe to Our Newsletter